ABOUT US

Club has been running for over 40 years, it's original home was in a small hall in Harpenden but as the club expanded a new venue was sort and found in St.Albans in 2006. In February 2013 we moved to a home at Westminster Lodge Sports Centre (Holywell Hill, St. Albans, AL1 2DL) which offers the best playing conditions available.
The regular season runs from the first Tuesday in September through to the end of May.
Whilst the emphasis is on competitive badminton up to county league standard, members are keen to encourage the development of juniors and new members via playing competitively at club nights.
WINTER GUESTS
As a guest to our club you are charged at £10 for 2 hours. The guest fee is reimbursed if you become a member.
Please confirm your attendance BEFORE you turn up as our club nights are very busy.
You can attend up to 3 evenings during which we assess your playing ability and if membership space is available then membership will be offered. We do not have the infrastructure to provide coaching, but do have links to another club who do coach beginners, juniors & basic standard players.
Are you INSPIRED? feel you can play badminton at the appropriate level and you...
| | |
| --- | --- |
| | want to get back playing again....or |
| | want to get the body moving after lockdown |
| | have just moved into the area and are looking for a club to join to play regularly and competitively.....or |
| | currently play for a club in the area but would like a change of venue and day. |
Then please drop us an email (via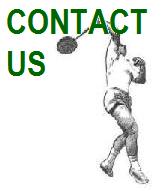 above) or call one of the club officials to arrange an evening for you to attend and any further information.
An important aspect of our club is 'attitude' - we play with a smile and enjoy our badminton. Club nights use a peg-board system to ensure a good mix of games throughout the evening.
We look forward to hearing from you and seeing you at our club night.
From June through to the end of August we run a Summer Club that is open to all, young & old, county standard or those who just wish to carry on playing throughout the year. It really is an opportunity to improve and keep fit during those warm and sometimes hot summer evenings.
Summer Club fees:
Summer Club Membership £110

Summer Guests £10 per night

Summer Pay & Play £10 per night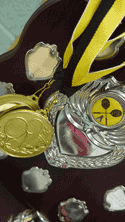 CLUB TOURNAMENT
The culmination of each season (during May) we run our club tournament. Played over 4 evenings, the tournament is divided into Ladies, Mixed & Men's handicapped events providing challenging & intense play for ALL club members and the chance for anyone to win and be 'crowned' club champions.
RECENT CLUB HONOURS BOARD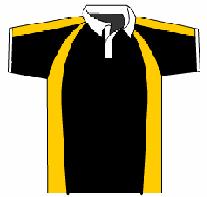 | | | | | |
| --- | --- | --- | --- | --- |
| 2022-23 | SWHBL Medley Runners-Up | SWHBL Ladies Div 1 Runners-Up | Herts County Mixed Runners-Up | |
| 2021-22 | SWHBL Ladies Div 1 Runners-Up | | | |
| 2018-19 | Herts County Mixed Champions | Herts County Ladies Champions | | |
| 2017-18 | SWHBL Medley A Champions | | | |
| 2016-17 | SWHBL Medley A Champions | SWHBL Ladies Div 1 Champions | Herts County League Mixed Div 3 Runners-Up | Herts County League Mens Div 3 Runners-Up |
| 2015-16 | SWHBL Medley A Champions | SWHBL Ladies Div 1 Champions | SWHBL Mens4 Div 1 Runners-Up | SWHBL Mens Div 1 Runners-Up |
| 2014-15 | SWHBL Medley A Champions | SWHBL Mens Div 1 Runners-Up | | |
| 2013-14 | SWHBL Medley A Champions | SWHBL Mens4 Champions | SWHBL Mens Div 1 Runners-Up | |
| 2011-12 | SWHBL Medley Champions | SWHBL Mens Div 1 Runners-Up | SWHBL Mixed Div 1 Runners-Up | |
| 2010-11 | SWHBL Medley Champions | SWHBL Mens Div 1 Champions | SWHBL Mixed Div 1 Runners-Up | SWHBL Ladies 4 Div 1 Runners-Up |
| 2009-10 | SWHBL Mens Div 1 Champions | SWHBL Ladies Div 1 Champions | SWHBL Medley Champions | Herts County League Mens Div 3 Champions |
| | SWHBL Mixed Div 1 Champions | SWHBL Mixed Div 3 Champions | | |
| 2008-9 | SWHBL Mens Div 1 Champions | SWHBL Ladies Div 1 Champions | SWHBL Medley Champions | |
| 2007-8 | SWHBL Mens Div 1 Champions | SWHBL Ladies Div 1 Champions | SWHBL Medley Champions | |
| 2006-7 | SWHBL Ladies Div 1 Champions | SWHBL Mens Div 1 Runners-Up | | |
| | | | | |
CLUB PLAYER & RESULTS HISTORY
CHAIR
TREASURER
SECRETARY

TBC

Dave Hill

07770 440880

Wendy Russell-Mills